"Structural Integration is permanent. As one student put it, after you're done you're like a Jaguar. No matter how long you drive a Jaguar, it's not going to turn into a Ford. That's a very good emotional answer. It's beautiful because it appeals to all levels." -Ida P. Rolf, Ph.D.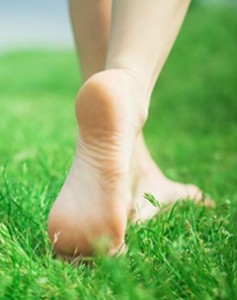 Wondering what it is like to go through a ten series? Click here to read a blog post from a former client in Colorado. Her story follows a "typical" path, and offers a wonderful frame of reference from the client perspective. Her blog reads from the 1st session at the bottom of the page, up to the top finishing with the last sessions.

Curious what your friends and neighbors have to say? Scroll down to read what local clients have to say about their Structural Integration Experience.

When I began my sessions with Aaron I had plantar fascitis in my right foot severe enough to cause continous limping and pain. I also had sacral weakness causing me to occasionally miss work due to stress injuries.

After completing the sessions my facsitis is completely gone and my lower back feels stronger and more flexible. I feel more in tune with my body and confident in the tools Aaron has given me to maintain and build upon my new wellness patterns.

Thank you Aaron!
-Sylvia Archer
Movement it is said, is the law of life; to move is to spring from the hand of creation. Throughout my life I have been interested in the flow of motion, expressively and functionally. Now in my 80's, and having had a stroke, I am interested in the subtle, functional movements and how they are related.
The stresses of our own work and ambitions can cause us to become deaf to our own sense of motion and balance. We become "endgamers" focused on where we think we are headed, and what needs to be accomplished. We can and do develop habits of misuse with our bodies. These unconcious habits eventually build up into a mass of unhappy tissue that restricts the range of our ability to move. We knit a sheath of internal restriction, a holding, that limits our ability to live with our own true free flowing nature.
Aaron Tidwell's skillfull capacity to unknit this inner sheath frees up the movement, and helps to have a proper relationship with gravity. His knowledge of how the body functions is profound. He is an exceptional practitioner and teacher. I float out of our sessions feeling ever more alive, mobile, and deeply refreshed. I recommend Aaron and his work enthusiastically to anyone seeking to know themselves in a truly alive and free body.
-Paulus Berensohn